Research Overview
In order to improve prediction of the Earth system across scales, quantify the chemical and dynamical coupling mechanisms between the upper and lower atmosphere.
In order to inform mitigation policies, identify the life cycle of short-term climate pollutants (reactive species and aerosols) and their impacts on climate.
In order to characterize the resilience of the Earth system to natural and anthropogenic disturbances, evaluate the role of chemical and biogeochemical feedbacks in the climate system.

In order to enable the next generation of air quality management and prediction systems, develop the scientific knowledge needed to extend the time period of successful regional air quality forecasts to 7 days.
In order to facilitate seasonal air quality management and risk assessment, establish new multi-month predictive skills for the frequency of severe regional air pollution episodes.
In order to develop effective air pollution mitigation strategies, attribute the sources of pollutants responsible for adverse effects on human health and ecosystems.
The foundational science within ACOM is built upon In Situ and Remote Sensing Observations and Atmospheric Chemistry Modeling.
Integrating activities are based on process studies, field campaigns and chemical data assimilation.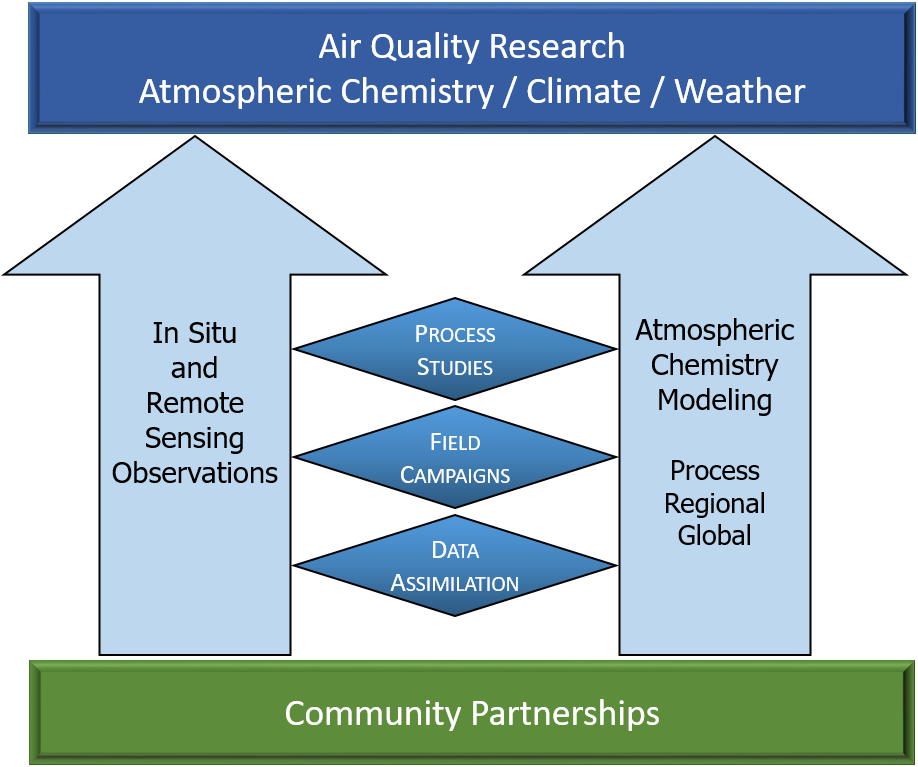 These activities are founded on strong community partnerships, in the form of collaborative research, active visitor programs, plus education and outreach accomplished as an integral part of science activities.
Contact
Please direct questions/comments about this page to: