BOXMOX - box model extensions to KPP
BOXMOX is an extension to the Kinetic PreProcessor (KPP, http://people.cs.vt.edu/~asandu/Software/Kpp/) that allows for an easy set up of box model simulations by providing input data (initial conditions, environmental parameters, mixing/ventilation) as simple text files.
The system can be used to simulate chamber experiments, Lagrange-type air parcel studies, as well as to describe chemistry in the atmospheric boundary layer. An example application has been published in Knote et al. (2015).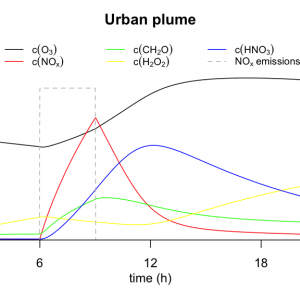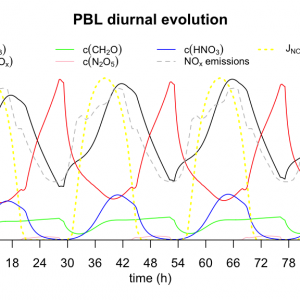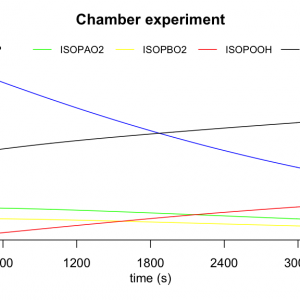 BOXMOX is a collaborative effort of the University Augsburg, Germany and NCAR, Boulder. You can find more information, online tools and downloads on the BOXMOX website:
Contact
Please direct questions/comments about this page to: