SPARC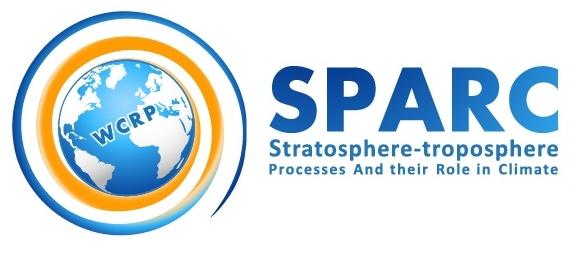 Regional workshop on
"Chemical and Physical Processes in the Climate System"
NCAR, Boulder, Colorado 9-10 November 2015
(& SPARC SSG meeting 10-13 November 2015)
Dear Colleagues,
We are pleased to announce the SPARC regional workshop on "Chemical and Physical Processes in the Climate System" which will be held on 9-10 November 2015 at the National Center for Atmospheric Research in Boulder, Colorado, back-to-back with the SPARC Scientific Steering Group (SSG) meeting (10-13 November 2015).
SPARC (Stratosphere-troposphere Processes And their Role in Climate) is a core project of the World Climate Research Program (WCRP) that coordinates international efforts to bring knowledge of the stratosphere-troposphere system to bear on relevant issues in climate variability and prediction. SPARC provides expertise in several key areas related to climate variability and climate change, such as large-scale dynamical variability and predictability, ozone changes, gravity waves, temperature trends, data assimilation, etc.
Holding a "local workshop" in combination with the annual SPARC SSG meeting has become a tradition since the 2007 SSG meeting in Bremen. The purpose of this workshop is to highlight SPARC-related science themes in the Colorado front-range region, and to promote interaction among a broad scale of local and international researchers.
Click for the Workshop Agenda.

The local workshop will focus on the recently-refined SPARC scientific themes:
Session 1: Atmospheric Dynamics and Predictability
(invited speakers: Judith Perlwitz and Clara Deser)
Session 2: Chemistry and Climate
(invited speakers: Brian Toon and Amanda Maycock)
Session 3:  Long-term Records for Climate Understanding
(invited speakers: Terry Deshler and Gil Compo)
Deadlines
Abstract: October 2, 2015
Registration: October 9, 2015
Please join us for a lively and stimulating workshop to discuss the newest advances in the understanding of key processes in the climate system, and enjoy Boulder and its beautiful surroundings.
Looking forward to seeing you in Boulder!
Scientific organizing committee:
Amy Butler (NOAA)
Flavio Lehner (NCAR)
Ji-Eun Kim (U. Colorado)
Drew Rollins (NOAA)
Lantao Sun (CIRES)
William Randel (NCAR)
Local Organizing Committee:
William Randel (NCAR)
Barb Petruzzi (NCAR)