ACCLIP Science Team Meeting (November 14-17, 2022)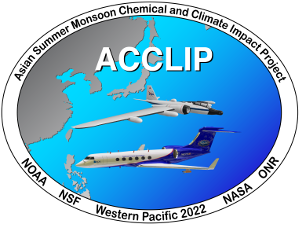 The ACCLIP post-mission Science team meeting will be held at NCAR 14-17 November 2022. The meeting will be scheduled from 2pm MST Monday the 14th to early afternoon Thursday the 17th. The meeting is intended to be hybrid with a focus on the in-person component.
Location:
NCAR & UCAR Center Green Campus (CG)
3090 Center Green Drive, Boulder, CO 80301
Hotel information:
Link for nearby hotels and any discount codes that can be used: https://docs.google.com/spreadsheets/d/1V0jsGgvySCLcUOaksR0fDoJUKbxZuGRIUHdB2yNNCl0/edit?usp=sharing
Agenda:
Click to view the meeting agenda with presentations linked as PDFs. See also the list of participants.
Contact
Please direct questions/comments about this page to: