ACOM scientists celebrate launch of TEMPO satellite
Satellite network will monitor air pollution in near real time
On the night of April 6-7, 2023, the NASA EVI-1 TEMPO (Tropospheric Emissions: Monitoring of Pollution) instrument was successfully launched from Kennedy Space Center, Florida. ACOM scientist and TEMPO Co-I David Edwards attended the event.
TEMPO will be unique in providing hourly atmospheric composition measurements over North America at ~5km spatial resolution during daylight hours from geostationary Earth orbit. The instrument will retrieve concentrations of several atmospheric pollutants including NO2, HCHO, SO2, O3, C2H2O2, and aerosol. In contrast to the once-a-day pollutant map snapshot that we are used to seeing from our low Earth orbiting satellites, the geostationary perspective will allow the diurnal variation of these pollutants to be investigated along with how changes in emissions, chemistry, and meteorology throughout the day affect the quality of the air we breathe. This is going to be exciting not only for basic research but also for applications related to characterizing pollutant exposure for human health and air quality management. Fully utilizing the new measurements is also going to provide an impetus for high resolution chemical model and emissions development such as that underway with MUSICA.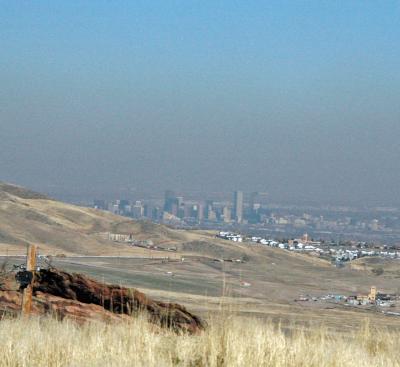 ACOM scientists are looking forward to the new hourly observations and dense spatial coverage of atmospheric composition that TEMPO will provide. In particular, understanding the causes of pollution over the Colorado Front Range has been a focus of research and a point of collaboration with State and Federal air quality managers. The eastern flank of the Rocky Mountains traps a confusing swirl of air pollution. Emissions from oil and gas wells to the north mix with car exhaust from the Denver area and sporadic wildfire smoke. Winds flow up and down the mountainsides like tides, sweeping away and returning the smog. Pinning down the sources of Front Range pollution and understanding its hour-by-hour behavior is "very, very complicated," says Gabriele Pfister, an atmospheric scientist at ACOM.
The TEMPO mission was also novel in its deployment. The instrument effectively hitched a ride on the MAXAR Intelsat 40e communications satellite launched by a SpaceX Falcon 9 rocket. This 'hosted payload' approach allows for efficient and cost-effective access to space through a NASA/commercial sector partnership. See the SpaceX launch commentary.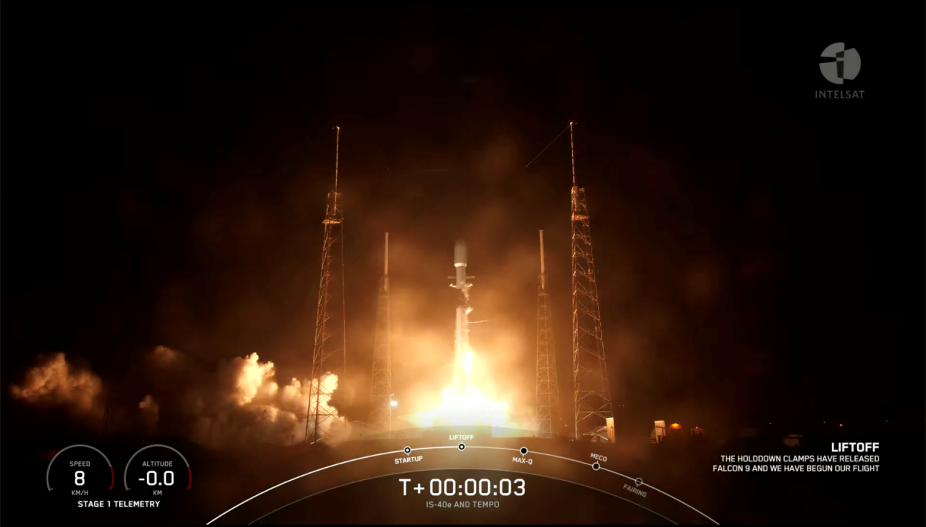 Launch countdown (Credit SpaceX/Intelsat)
TEMPO is the culmination of so much work by many people over many years, and many of the long-standing team, some of whom have since retired, were able to attend the launch. The instrument has been ably led by the PI Kelly Chance and his group at Harvard SAO. The TEMPO science requirements grew out of the NASA 2007 Decadal Survey GEOCAPE project, motivation for which came from a community white paper following a workshop at NCAR in 2006. Persistence pays off.
TEMPO over North America is the second of three geostationary atmospheric composition satellites and joins the South Korean GEMS (Geostationary Environment Monitoring Spectrometer) that was launched in February 2020 over Asia and will be followed by S-4 (Sentinal-4) over Europe in 2024. GEMS, TEMPO and S-4, all linked together by low Earth orbiting satellite instruments such as the Sentinel 5-P TROPOMI, will form a virtual satellite constellation providing quasi-continuous hourly coverage of atmospheric composition at Northern mid-latitudes.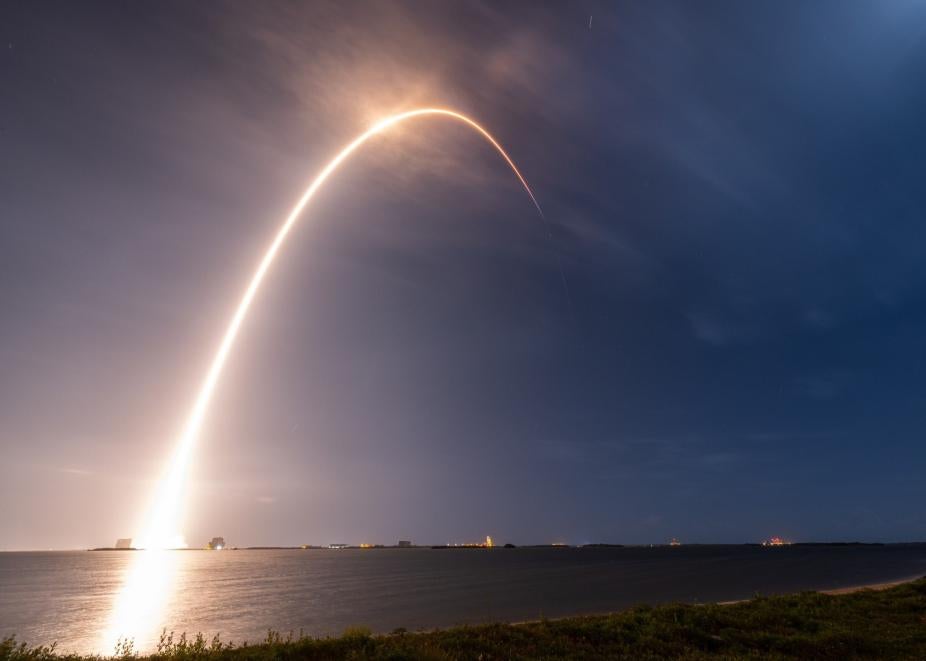 SpaceX rocket track (Credit SpaceX)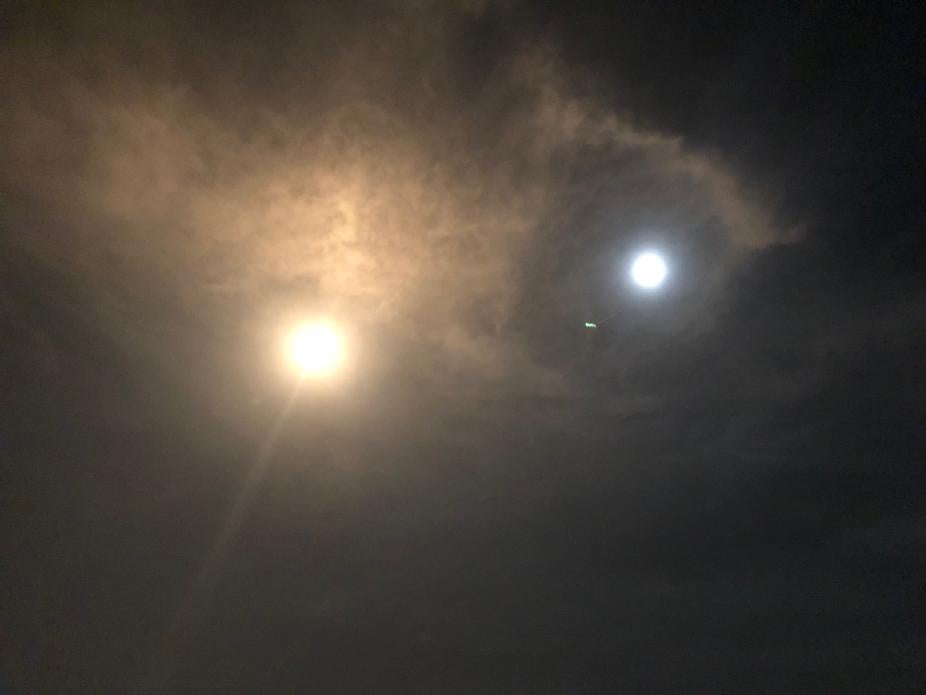 SpaceX rocket passing the full moon (Credit Doreen Neil)
Click to see David Edwards's launch video at Launch of TEMPO.
Teaser image