Community Climate Intervention Strategies (CCIS) Workshop 2020
Mar. 18, 2022
9:58 am MDT
Main content
Motivated by the urgency to evaluate climate intervention strategies in a holistic way
IMPORTANT ANNOUNCEMENT:  Due to the potential COVID-19 health risks, budget impacts and travel disruptions, we are going to host our rescheduled October 28-30 workshop in an all-online format.  We will be sharing more information about times of online sessions on October 28th-30th soon - in the meantime, please please save those dates in your calendars and keep attending the remainder of our webinar series (details of each webinar in the 'webinars' tab above).
The webinar series kicked off on April 15, 2020, 9-11am MDT.
Workshop Organizing Team:
Local team at NCAR and UCAR: Simone Tilmes (ACOM), Peter Lawrence (CGD), Roy Rasmussen (RAL), Wojciech Grabowski (MMM), Andreas Prein (MMM), Brian Medeiros (CGD), Britt Stephens (EOL), Andrea Smith (COMET);
University and other organizations: Monica Morrison (Indiana University), Doug MacMartin (Cornell University), Deborah Lawrence (University of Virginia), Karen Rosenlof (NOAA), Dale S. Rothman (University of Denver), Greeshma Gadikota (Cornell University)
NCAR and UCAR will be hosting the Community Climate Intervention Strategies Workshop: The Future of Research from April 15–17, 2020. The purpose of this workshop is to bring together key members from different research communities to develop coordinated interdisciplinary paths for future research on combined climate intervention strategies.
We are proposing to develop a framework to 1) develop future scenarios that integrate mitigation, greenhouse gas removal and solar radiation management in a way that is informative for policy and social science research purposes, 2) facilitate collaboration on the development of methods for impact analysis—common metrics and shared datasets for the assessment of risks, benefits, limitations and uncertainties of different strategies, and 3) foster communication across communities to ensure that research aims and methodologies balance the priorities of the multiple communities and stakeholders involved. Collaboration with experts in governance, ethics, and end-to-end assessments is vital to ensure that scenario development, proposed modeling efforts, laboratory studies, outdoor experiments, and impact assessments are informed by societal values from the beginning. This includes informing the process from development of initial research questions through to the end of scientific studies, and concludes with communicating outcomes for policy and societal decisions. 
Please find a longer summary of the motivation and goals for this workshop here. 
Application is now closed
The deadline to apply was January 15, 2020. Live webcast will be provided if you cannot attend in person.
Key Questions that will be addressed during the workshop:
How can the research community develop a unified framework to coordinate efforts to holistically assess the collection of possible strategies (mitigation, adaptation, and interventions)?
How can different community efforts be optimally integrated to conduct climate intervention research that is informative for policy and social research purposes?
How can UCAR/NCAR best support the research community regarding climate intervention research?
Overarching Workshop Goals:
Establish communication and collaboration between different research communities.
Discuss and establish a holistic framework for

assessing climate intervention strategies and developing new science questions

.
Set priorities and timelines for model development, model evaluation, and observational methods and experiments.
Determine metrics of social and ecological relevance.
Identify communication needs to the public and stakeholders.
Identify funding needs for establishing the framework and the research.
Initiate collaborative proposals that will support the above goals.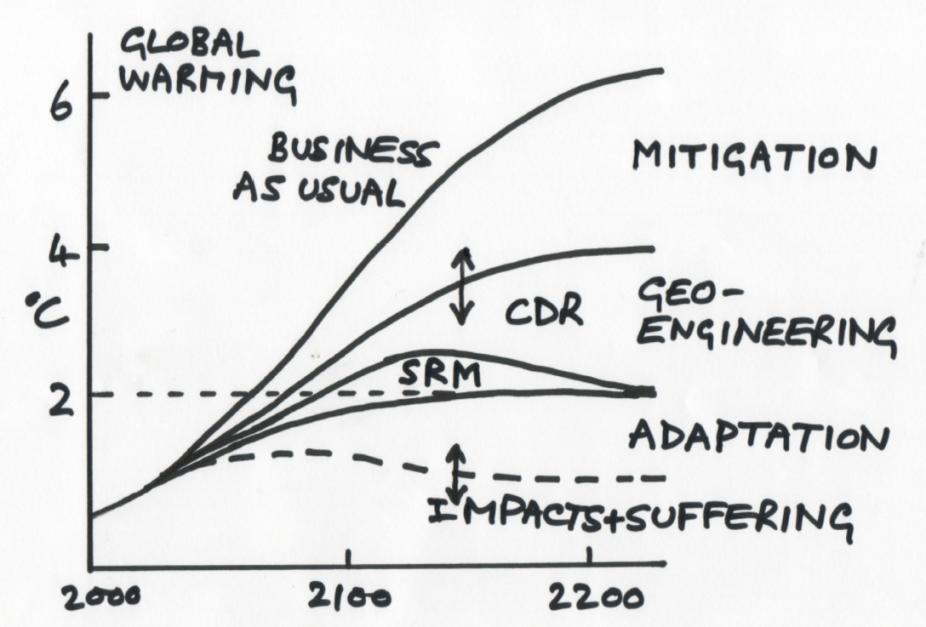 To subscribe to the CCIS 2020 mailing list, please send us an e-mail with a brief statement of your interest in climate intervention strategies.

Contact
Please direct questions/comments about this page to: